Agribusiness Lending
Farmers Bank has specialized in ag lending for 100+ years. We finance agricultural land purchases, warehouse operations, grain storage, crop production and farming equipment.
Farmers Bank is a FSA Guarantee Lender
The USDA provides new initiatives and programs to bring financial assistance to a broad set of Farmers, Ranchers and Producers.
Farmers Bank is a FSA Guarantee lender. Call one of our Lending experts today to help guide you through the process.
Ag Loans backed by Local Service and Support
Farmers Bank Agricultural Loans are backed by local service from our Lenders who understand the Business needs of Farmers and the Agricultural businesses and their communities.
As one of the leading agricultural lenders in Carnegie Oklahoma, Farmers Bank offers Ag Loans that can help you pay for:
Farm loans
Farm equipment
Land
Livestock
Much more
Farmers offers a variety of products and financing terms. Trust our Lending experts to help you find the right loan for your growing business.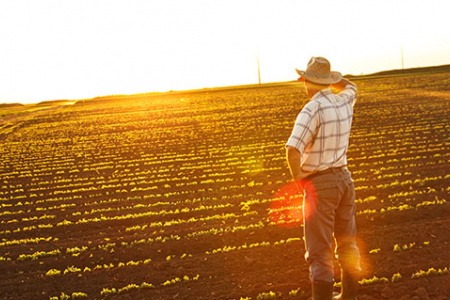 Agriculture Lending
Agricultural loan
Farm loan
Equipment loan
Crop production
Livestock production
Contact Us to Apply Today